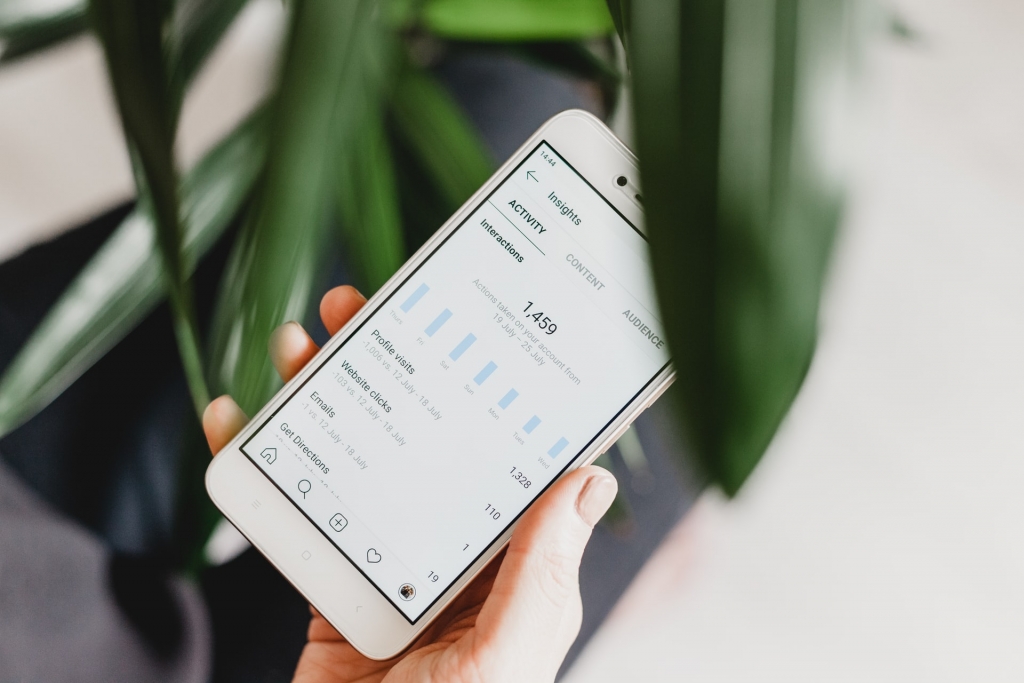 Social media only used to be a platform for connecting with friends and family. Now, it has become one of your most powerful tools when it comes to recruiting the perfect candidates. You'll see the biggest-name brands using social media tactics for hiring in all different ways, shapes, and forms.
More than 90% of recruiters are already using social media to find new hires. In this blog post, we'll dive into the benefits of social media when it comes to recruiting, and the best social media tactics for hiring that land you the perfect candidates for your business.
Why Use Social Media Tactics for Hiring?
If you're not maximizing social media to find new talent, you're missing out. 59% of employees report that a company's social media presence was why they chose to work there.
Social media is particularly crucial if you're targeting the millennial and gen Z workforce that does everything with their smartphones. Here's why you should get active on social media to land the best talent.
It's Cost-Effective and Saves You Time
Using social media tactics for hiring doesn't require much investment. Creating an account on Facebook, Twitter, and LinkedIn is free and only takes minutes to set up.
Social platforms also make the hiring process so much quicker. You can send candidates a direct message, and they can reply instantly. It's also easy to find the candidates that are the right fit based on shared connections or interests. With more employers already using a remote hiring process, social media fits perfectly with this strategy.
You Gain Access to a Wide Pool of Candidates
Social media gives you access to a bigger network of candidates to choose. You can even find talent from all over the world and hire people remotely. With more choice in your hands, you'll be more likely to find the perfect candidate for the job.
You Can Use Referrals to Your Advantage 
Word-of-mouth can be an effective way to bring more talent to your team. Better yet, it's free.
Your employees likely have connections on social media that share similar academic or work experiences. If you're looking for new hires, all it takes is to ask your employees who they know and do your research on social media.
It Offers Better Screening on Potential Candidates
Lastly, social media makes it easier to screen potential candidates. It can provide useful insights on whether or not the person is the right fit for your company.
While screening on social media isn't taboo, be careful not to discriminate. Ensure that you only focus on a candidate's professional life, such as what others have said about working with them and if their resume is truthful.
How to Use Social Media to Recruit Candidates
Now that you know the benefits of using social media tactics for hiring, it's time to take action. Here are the best tactics you can use to target potential candidates on social media.
Show Off Your Company Culture
Keep in mind that the best talent in the marketplace have options. To recruit them, you're going to need to find a way to stand out. That's where showcasing your company culture comes in. Ask yourself these questions:
What values do you stand for?
What are employees saying about your company?
How would you describe your office vibe?
How does your company support professional growth?
Next, find a way to communicate all of this on your social media pages. Another great way is to give your audience a behind-the-scenes look at a typical day in your office.
A great example is the eCommerce company Zalando. On Instagram, they have a dedicated account called @insidezalando, which shows what it's like to work for their company. 
The profile also includes a link in their bio for candidates to learn more about upcoming jobs. It's easy to see why this is an effective way to generate interest in openings.
Join Relevant Groups in the eCommerce Industry
What's great about social media is that it offers the possibility to join groups and communities. These groups can become goldmines when it comes to recruiting new people to your team.
It's all about networking and starting conversations. You can provide value by sharing engaging content and answering questions that members may ask. Groups are also the perfect place to post any job postings for anyone interested.
Optimize Your LinkedIn Page
LinkedIn is a popular professional networking tool used by candidates to find jobs. It's why you need to optimize your LinkedIn page the right way to make sure that you show up first on the search bar.
Ensure that your business page starts with a strong message on what your company stands for. Here's a great example from Asos' LinkedIn company page.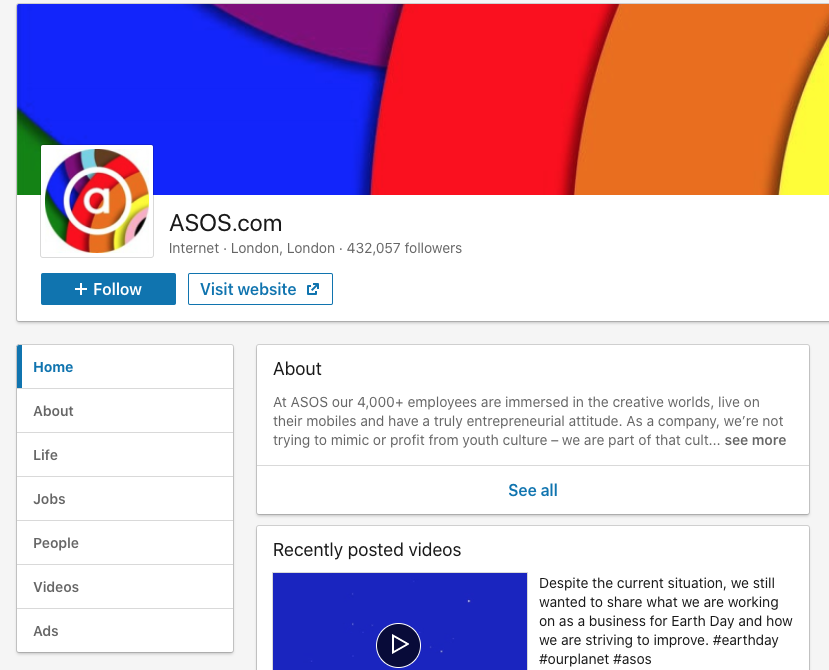 From there, it's vital that you include keywords in your description that candidates would use to find your company. Once you fill out the "Company Specialities" section, you can start adding relevant jobs that are currently available.
Share Quality Content on Social Platforms
Content marketing is a great tactic to promote your business and grow your community.
One way to maximize content marketing is to find out what problems your audience is going through. Once you figure that out, you can create awesome content that engages them and answers all of their questions.
You can also use it as an opportunity to tell stories, such as about your employees or company history. Some of the best content that you can share on social media include:
Blog posts
Videos
Podcasts
Infographics
Wayfair is an excellent example of a company that uses content marketing on their social media pages. They regularly post videos of their employees' stories and what their daily operations look like, showing an inside glimpse into their daily lives.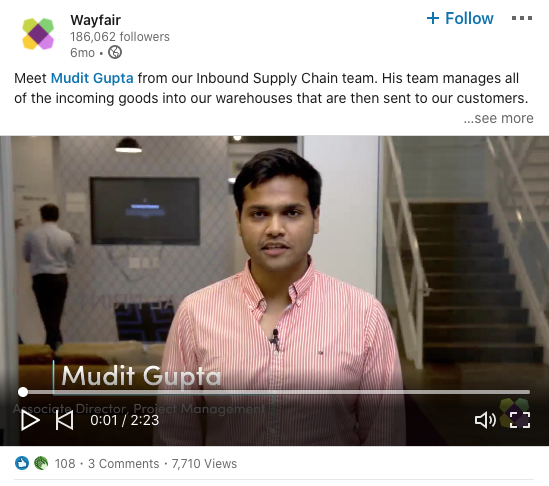 Advertise on Social Media
Another great way to use social media to your advantage is to launch ads for your job posting.
What's practical about social ads is that you can segment them to target your exact ideal candidate. It's not like a traditional online job posting where just anybody can apply. You can also gain metrics on how well your ads are performing with measurable KPIs. It's easy to integrate this into your existing data.
Encourage Employees to Share on Social Media
One of the best ways to extend your reach and attract more people is to invite employees to share on social media. After all, who's best to show your company culture than your employees?
Our best tip is to get employees to spread the word about your company is to create a social media policy. The policy consists of guidelines on how employees should use social media personally and professionally.
Content that's shared by a company's employees receives 8X more engagement than brand channels. It's a great tactic to get your name out there and attract the attention of potential candidates. 
Host Live Q&As 
Lastly, another great social media tactics for hiring is to host live Q&As on your social media accounts to meet candidates. Facebook, LinkedIn, and Twitter all make it possible to host live streams on their platform.
What's great about hosting a live stream is that it doesn't require much equipment or perfect lighting. Just take out your smartphone and you're good to go. This allows a casual forum for asking and answering questions without the hassle of an email or phone call.
Optimize Your Company's Social Media Hiring Tactics
There you have it! With these social media tactics for hiring the best candidates, you should have a clear idea of what you can do to attract top candidates with social media. It's now up to you to experiment and see which tactic works best for your company.
At Upshot recruiting, we're helping consumer products companies find the best talent for their team. Contact us today to learn more. We're here to help you optimize your hiring strategy to find the right candidate in less time.